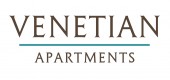 Your Review
Submit a Review

Resident Reviews
|Recommended: YesAn amazing living experience — The staff here at the Venetian are all so willing to help and they take care of your problems immediately no matter how big or small. They make living here such an amazing experience. I am so thrilled to show off the place where I live and I take so much pride in this community.
|Recommended: YesLove Venetian — Everything is great. I wish the pool was open at night though.
|Recommended: YesThis is a Beautiful place to live. — This is a Beautiful place to live.
|Recommended: YesThe property is very clean The Staff is excellent — Great Place to Live
|Recommended: YesThe neighbor noise is awful, no enough parking after 7 pm and no playground for our kids — nice amenities, great pool
|Recommended: Yes
Wonderful — the best experience, besides my neighbor upstairs constantly STOMPING Overall GREAT Guess you have to give up something and be thankful for what you have.
Thank you so much for you feedback. We would be more than happy to look into the sound coming from your upstairs neighbors. We really are so thankful that you decided to call the Venetian Apartments your home!
|Recommended: YesI like — perfecto buen mantenimiento muy lindo el lugar y bien cuidado s
|Recommended: Yes
Love been here — The staff made it easy for me to transition from another state. The complex is always clean and the office staff is super knowledgeable and assist with needs.
We are so happy that Lincoln Properties had a property for you to transfer to. Thank you so much for your positive review.
|Recommended: YesGood — Great love it until you have to deal with management
|Recommended: Yes
Secured, clean and very nice — the staff are very nice, helpful and professional maintenance people fix problems in timely fashion secured and clean community
Thank you so much for the positive review !
|Recommended: Yes
Beautiful but.. — The community is beautiful and the office staff are absolutely wonderful and are quick to handle issues. My only issue with Venetian is the lack of soundproofing between the floors. Being woken up almost every night from my upstairs neighbors and their dog walking which actually sounds like they are stomping is honestly the reason why I am not renewing my lease. I would recommend this property if you were on the 3rd floor or you are a person who can sleep through anything.
Hi Yolanda, thank you so much for your feedback. I am so sorry to hear that you won't be renewing because of the noise. I would like to say that our pricing is the best that it has ever been, we would love to propose a transfer to third floor unit. If that is something you are interested in please feel free to email us a venetian@lincolnapts.com we would love to hear from you.
|Recommended: YesA great choice if you're considering apartments — Living here so far 1 week has been great The AC works very well, and there are ceiling fans in each major room. Plenty of lighting as well in each room. The appliances are in like new' condition and function properly. I would chalk this up to their great vetting process to ensure qualified residents live in the units who would be more likely to maintain the space for future tenants. All of my neighbors seem nice and noise from other units is at a minimum. You won't hear other units utilities through the walls, or their conversations At the worst you may hear a door slam somewhere when things in your own unit are unusually quiet. Perhaps the only thing I found trouble with was the online payments and overall guidance when it comes to making payments on rent and deposits. You are better off asking a lot of questions rather than waiting, otherwise you may find a late fee at your door for failing to pay things online fees waived once we spoke to leasing office about confusion . Leasing agents here are incredibly friendly Dave and Damien and fill the void of the absentee owners superbly. Great job Venetian
|Recommended: YesExcellent for single, couples and small family — Overall its a great property the esthetics are beautiful and the gym and pool are amazing and clean My only negative about the property is the materials used for the buildings the noises can be heard from the apartment above and adjacent they could have used better insulation on the walls and ceilings. But again overall Beautiful and great place to live we decided to stay for another year and enjoy Ft. Myers a bit more
|Recommended: Yes
Nice and Clean property — So far, I am very satisfied with our apartment and the property. We have had a couple maintenance requests that have not been fulfilled yet but we understand due to Covid they are busy right now and neighbors pets can be a little noisy at times. But overall, we really like it here.
Thank you for this great review! If you still have working orders outstanding, please enter them in the portal. We want to make sure we take care of them for you. Best, Venetian Team